Radon is a heavy, dangerous gas produced by the breakdown of uranium. It is present on some level in homes throughout the nation, but according to the EPA's Indoor Radon Abatement Act of 1988, a vast portion of Idaho is considered to be a "Red Zone." This distinction indicates the potential for elevated radon levels throughout the state, putting your home and family at risk. Prolonged periods of high radon exposure mean a heightened chance of lung cancer, and overexposure is considered to be especially dangerous for children. That's why Idaho Radon is dedicated to bringing the residents of the Boise region quality radon testing and mitigation systems.
Radon testing
Radon mitigation
Quality methods and materials
Experienced radon contractors
Licensed, bonded, and insured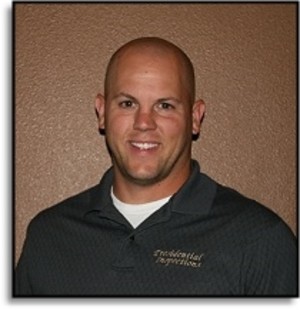 Unlike DIY testing kits, which may be ineffectual in the hands of an amateur, the quality tests performed by our experienced radon contractors can be trusted to yield accurate test results. If it is determined that your home requires radon mitigation (the EPA defines a "Red Zone" as a county where the homes are predicted to have radon test results greater than 4 pirocuries per liter), the professional radon contractors at Idaho Radon will immediately begin work designing an abatement system to fit your home's construction and particular gas level. During every step of your radon test and mitigation process, we strive to bring you superior customer service and educate you about your new radon abatement system, from vacuum pumps to the importance of proper sealant. With more than seven years of performing testing and abatement, Idaho Radon has the experience and expertise to do the job right! Call today to get started with your free estimate.
Idaho Radon is one of western Idaho's leading radon testing and mitigation companies. Serving residential and commercial clients throughout the Boise region, we work with property owners in Meridian, Nampa, Kuna, Notus, Middleton, Star, Eagle, Sun Valley, Hailey, Ketchum, and even Malheur County, Oregon. Idaho Radon uses the latest technology and cutting-edge methods to effectively remove this dangerous gas from your home. We also provide competitive pricing on our top-quality radon mitigation services.
Idaho is a beautiful place, but many people believe that because many buildings are likely to yield high radon test results, owning property here is risky. At Idaho Radon, we know better. When properly installed by trained technicians, radon mitigation systems effectively expel the gas from the home to the outside where it harmlessly dissipates. Our systems are easy to understand and operate, and they can be installed on new and existing constructions. To bring you the best in radon testing and mitigation, we're fully licensed, bonded, and insured. Contact Idaho Radon today to learn more!